Our story
As super-responders to the negative effects of alcohol, we sought to find a way to enjoy alcohol on our own terms. And the result? Complete Alcohol Defence.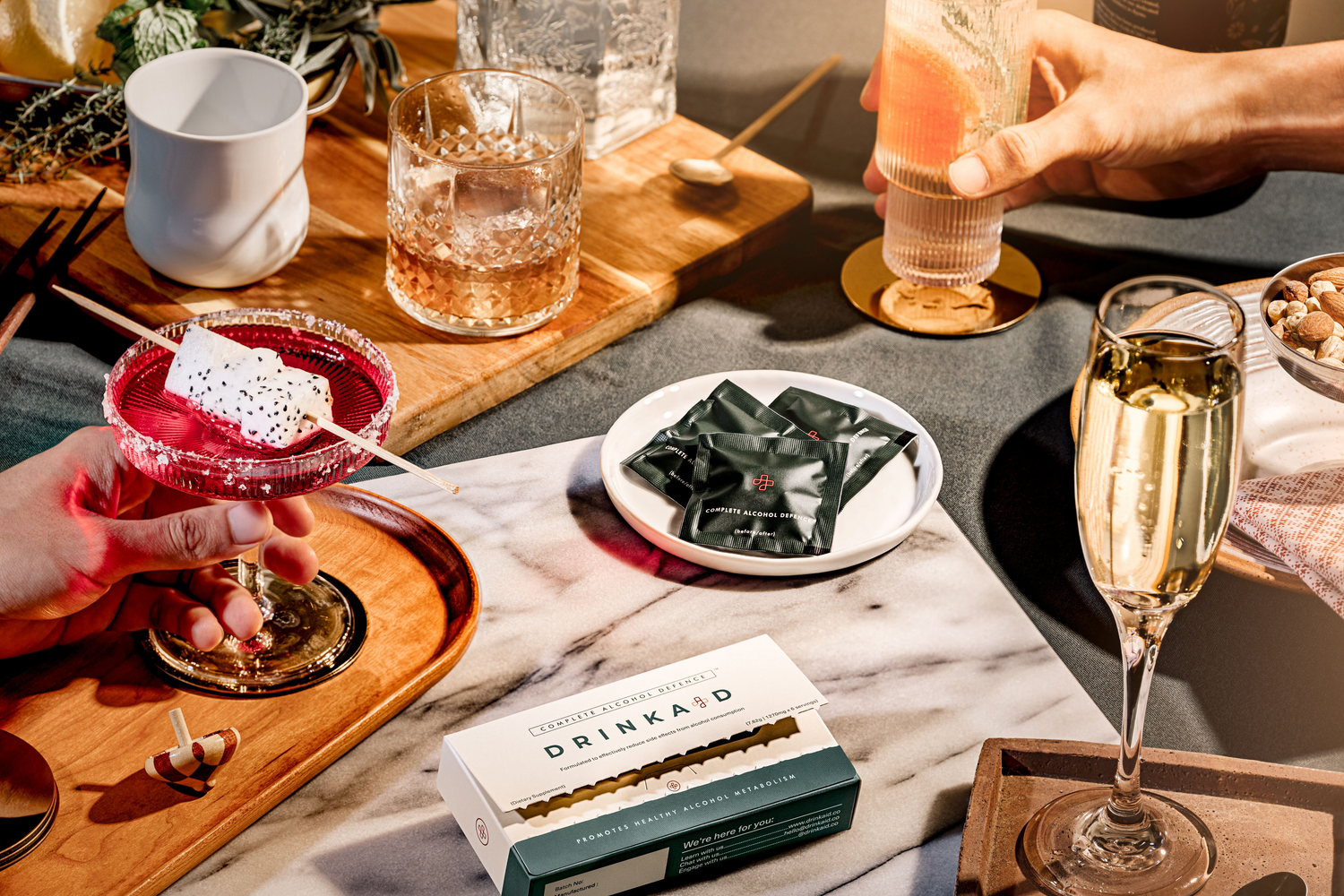 WITH BENEFITS LIKE
Asian flush reduction
Controlled skin flare-ups
Reduction of queasy sensation
Better nights, and even better mornings
Complete Alcohol Defence is the culmination of years of research within the science of alcohol metabolism. We collaborated with nutritionists, scientists and pharmacologies to develop a custom formula to enhance the detoxitification process for alcohol.

All this because we believe that the only thing better than alcohol, is alcohol defence you can feel good about.